Deleting Object from Active Directory Error
Windows cannot delete object because : The Administrative limit for this request was exceeded.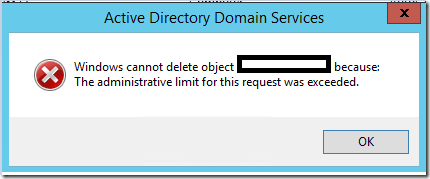 Solution –
I was unable to find the corrupted attribute. Went to attribute editor. Cleared all Writable attributes.
Then it allowed to Delete the active directory object.
In my Case below Computer account was having issue applying group policy. Deleted Computer Object. Recreated with a different name.