Supports Environment with Windows 10 /Windows 2012 R2 above
Install Volume Activation Services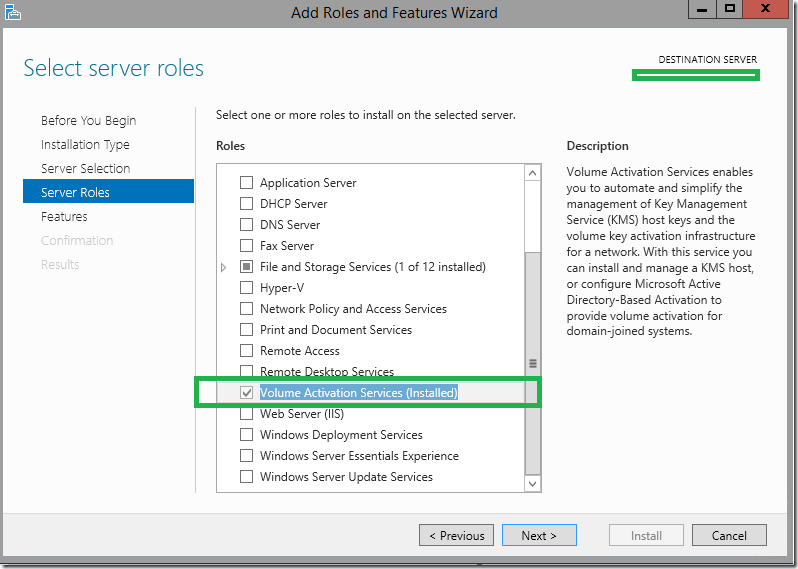 Open Volume Activation Tools – (Run as Admin)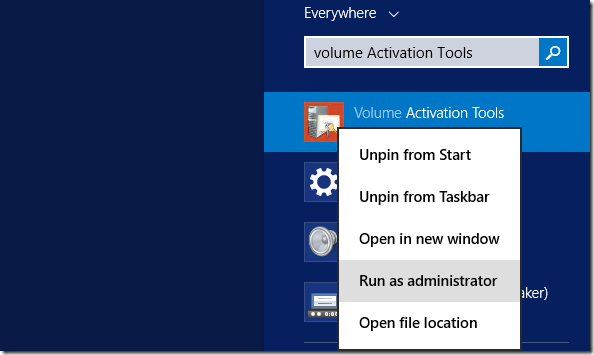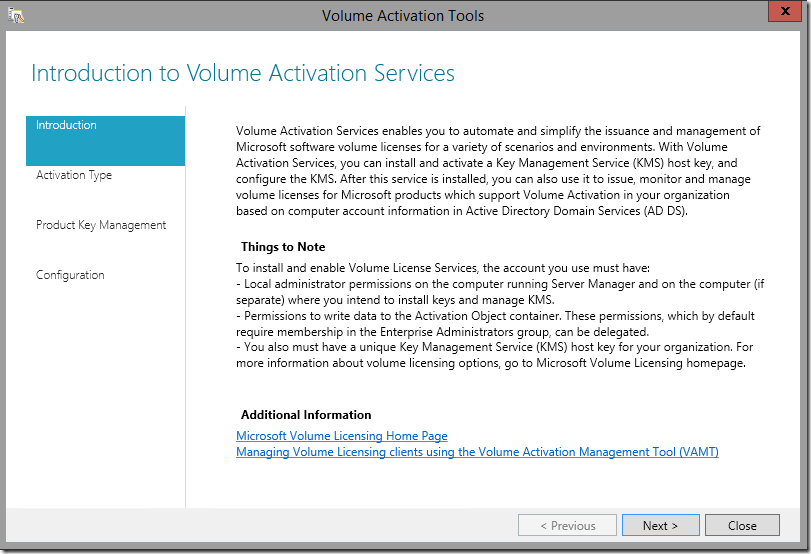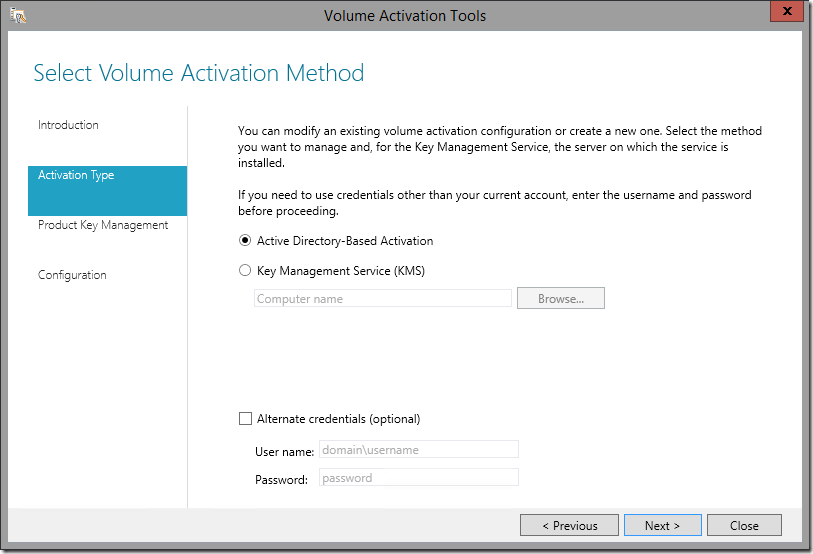 Install your KMS key.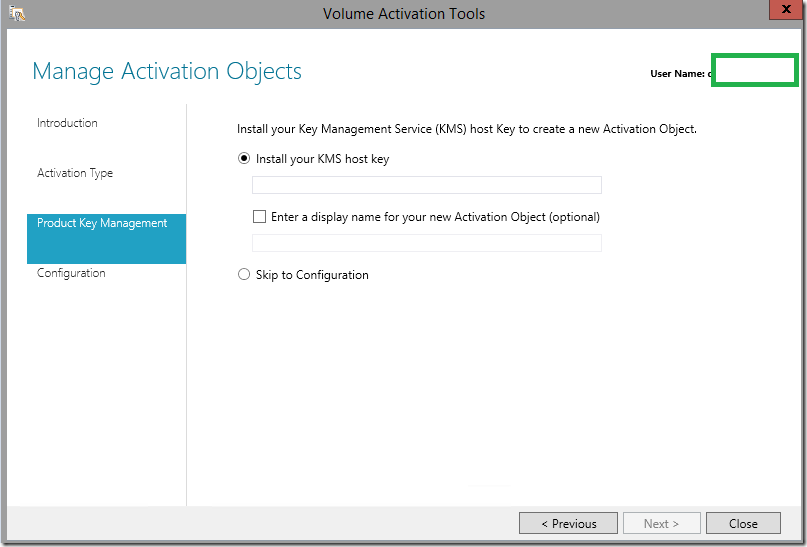 We have 2012 R2 Datacenter and Windows 10 Enterprise Only in our Environment.
Note : It doesn't support Windows 7 / 2008 R2
Added two KMS keys
1 – Windows(R) Operating System, VOLUME_KMS_WS12_R2_Channel
2 – Windows(R) Operating System, VOLUME_KMS_WS10_Channel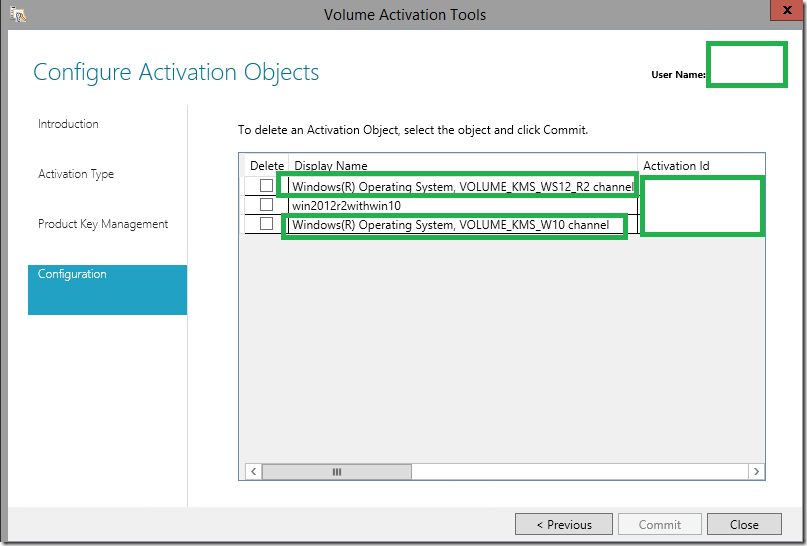 KMS Client Side –
Force Activation –

Check available Activation Objects in the Domain –
slmgr /ao-list

Set Activation Type –
You can force activation the type
For AD Based Activation its 1
slmgr /act-type 1

Uninstall Product Key from Client and Install KMS Client Key:
Uninstall Product key –
Slmgr.vbs /upk
KMS Client Key for 2012 R2 Datacenter
Slmgr.vbs /ipk W3GGN-FT8W3-Y4M27-J84CP-Q3VJ9
KMS Client Keys –
https://technet.microsoft.com/en-us/library/jj612867(v=ws.11).aspx
Known Error :
Error : 0x8007232B DNS Name does not exist.
If the client was using KMS Registry and Only Active Directory based KMS exist you may see this error.
In my environment – Very few machines i had to se the activation type to 1 so that it got activated.