Required Permission to demote –  Domain Admins.
Access Denied.While trying to demote Windows 2008 R2 Domain Controller.
Network Credentials
The Operation Failed because : The Attempt at remove directory server DC1 to remove directory server Sites object was unsuccessful.
Access is denied.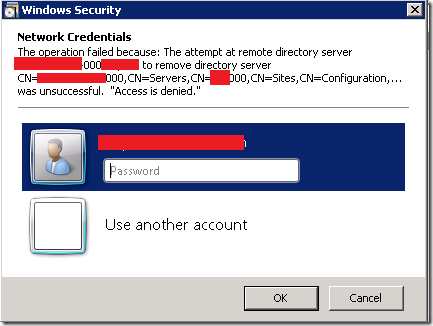 Solution –
Open Active Directory sites and services – Properties of Decommissioning active directory server object.
Uncheck – Protect object from Accidental Deletion