In the world of spam and the number of phishing emails is increasing day by day.  Alarming the users that this is an External email which is evidently required. Improve Security and but without killing the user experience and Outlook is predominantly taking the primary role of productivity we should always think twice about user experience.
In Order to Achieve this, you need to disable native clients and allow Outlook App and Outlook Clients only. As it detects the [EXTERNAL] tag and removes it without killing the email chain. Some Companies add a warning in the body which takes away the user to preview the emails in Outlook Client or in the Outlook App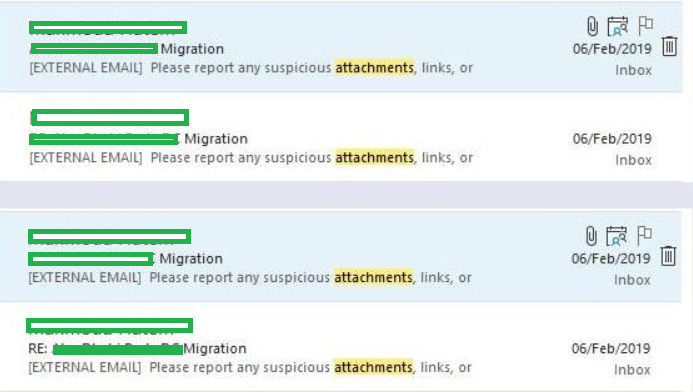 So when we prepend the subject as [EXTERNAL] without affecting the experience. The tag is safely removed on reply or forward from Outlook and Outlook App and not on native or third party clients like Airwatch Boxer. It was a huge struggle before where we had to use third-party rules software in order to remove this from the emails. This client experience makes things a lot easier and makes it easier to apply for office 365 users with simple transport rules. Also, this is not matured enough and foolproof on removing it. It works when you prepend the subject from a third party appliance like IronPort. It never gets removed when you use Native transport rules.
So far in my testing. it works seamlessly when emails are coming from Office 365 Tenant to Office 365 Tenant. Prepend subject through a third party appliance
Looks like Microsoft trying hard to auto-remove. let's see how well it goes.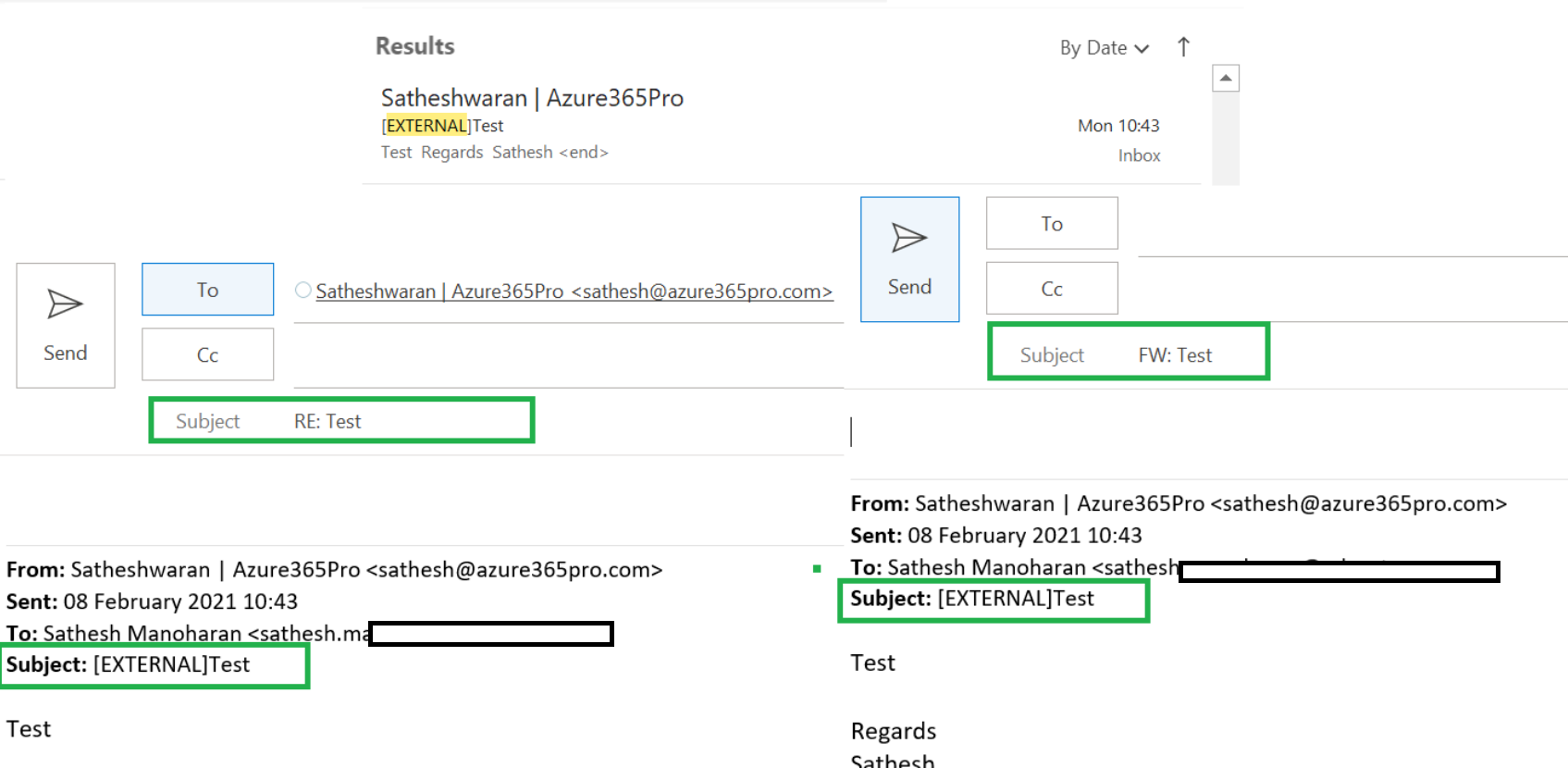 Sample Content Filter for Ironport – remove 1 after testing.

subject header != has to be entered like this to as it has special characters [] \[EXTERNAL\]

For Office 365 Transport Rules – It's good to leave a space after [EXTERNAL] to keep up the user experience. So that the subject shows clean for the user on email clients